Rules Page
Password Window
Add Rule Wizard
Modify Rule
Schedule
IP/Domains
Global Options
Color Scheme
Log Page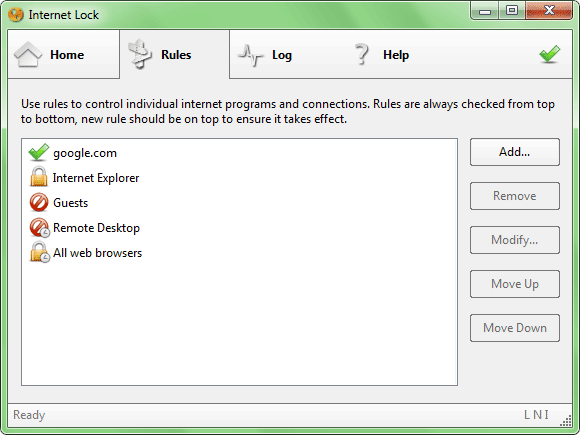 Rules Page
Internet Lock works with RULES. You add rules to it to control internet programs and connections on your computer.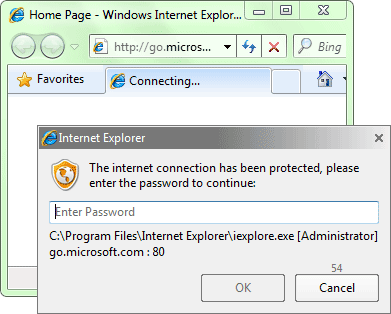 Password Window
A password window pops up to ask user for password, when a password protected program tries to access internet.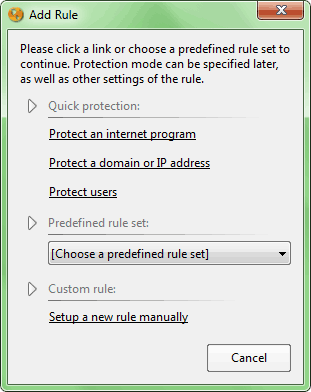 Add Rule Wizard
When you add rules, the easy-to-use wizard helps configure Internet Lock.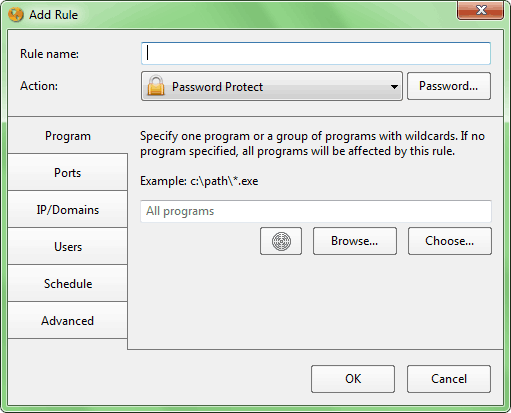 Add/Modify Rule
The Add/Modify Rule window lets you configure a rule to protect one or more internet programs.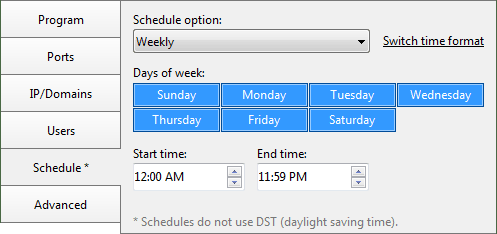 Schedule
You can specify the schedule options for a rule.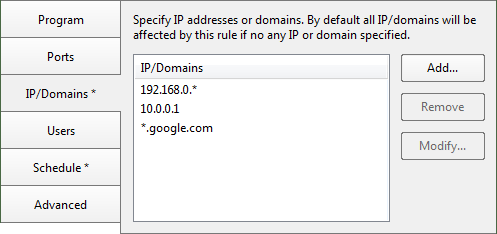 IP/Domains
A rule can be specified IP addresses and domains, so that it will only affect those IP/domains.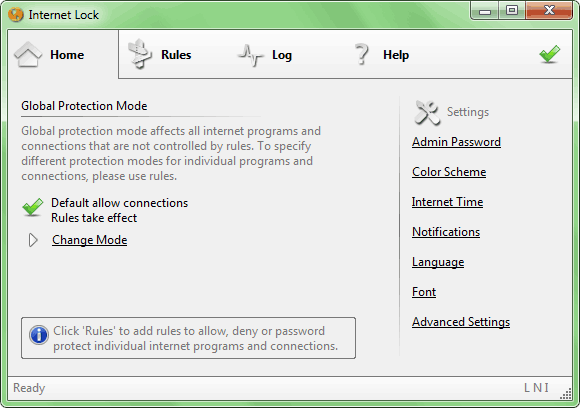 Global Options
In the Home page you can change global protection mode and other global settings.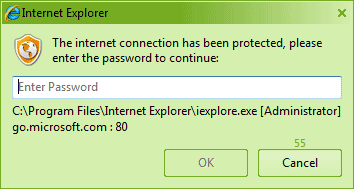 Color Scheme
Internet Lock provides built-in color schemes. You also can customize your own color scheme. The screenshot shows password window in another color scheme.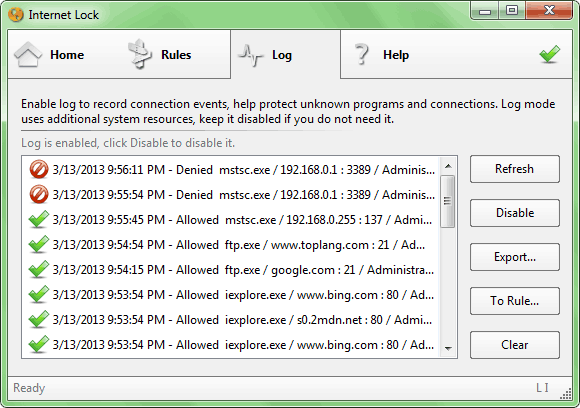 Log Page
Internet Lock provides a log system to record connection events, which can help protect unknown programs and connections.