Today's Featured Software:
The powerful Virtual Screen tool included in this edition allows you to create virtual desktops to limit users to use only the programs you specified. A virtual desktop is similar to the real desktop, contains the programs you specified on the desktop and has taskbar, start menu. Users can only use those programs listed on the virtual desktop. With Virtual Screen, you control what programs users can use.
Desktop Lock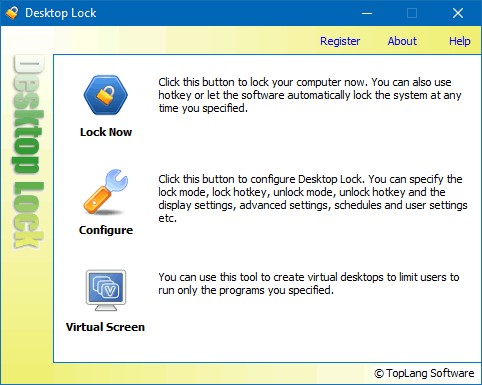 Lock your computer to protect your private documents and resources from spy eyes, keep people off your computer.
Password Door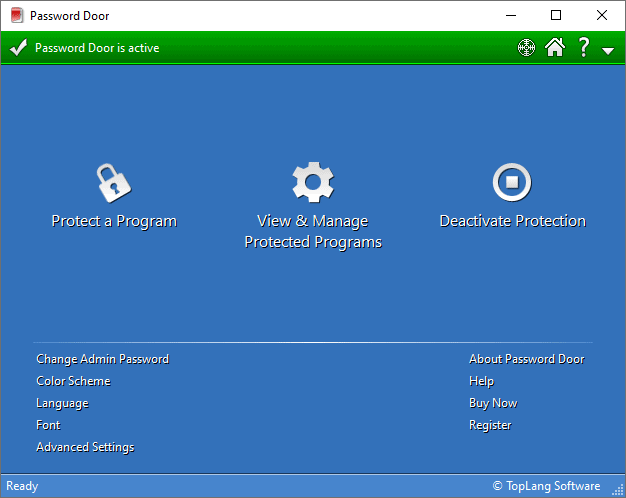 Password protect any program on your computer, add password protection feature to existing programs.