Protect
Trust Apps
Add/Modify Protection
Password Window
Encrypt/Decrypt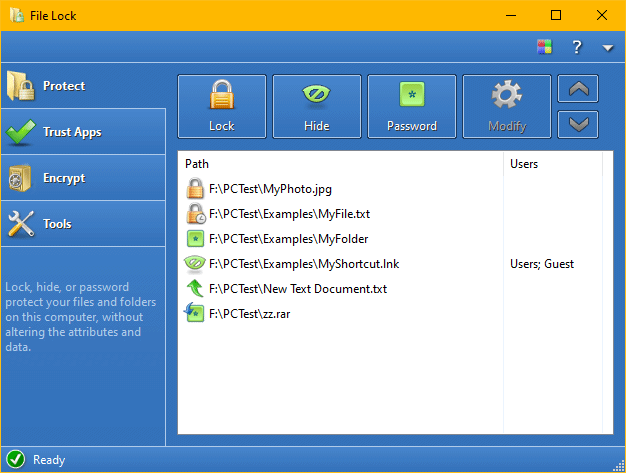 Main Window - Protect
Lists all protected files and folders. You can use the buttons on this window to manage existing protection items, or to protect other files and folders.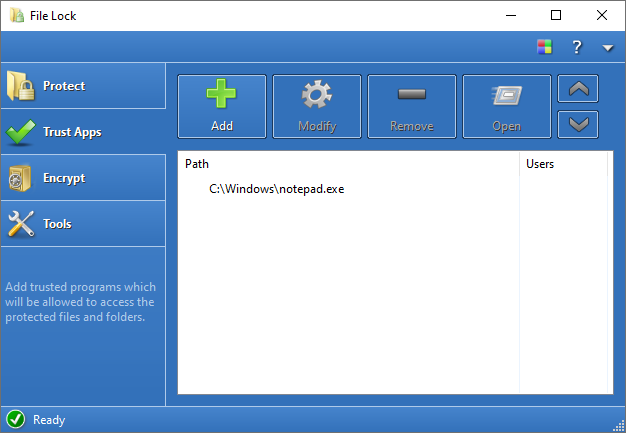 Main Window - Trust Apps
You can manage trusted programs in this window.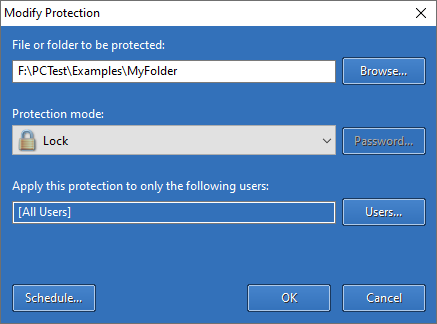 Add/Modify Protection
You can modify the settings of the protection item in this window.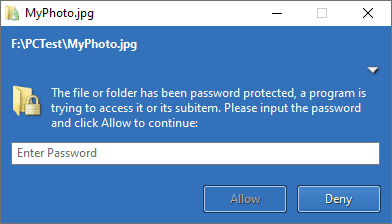 Password Window
When a password protected file or folder is opening, File Lock displays password window to ask for correct password.

Encrypt/Decrypt
File Lock also provides additional features to encrypt/decrypt files.