Main Window
Schedule Options
VS - Virtual Desktop
VS - Welcome Screen
VS - Options
VS - Profiles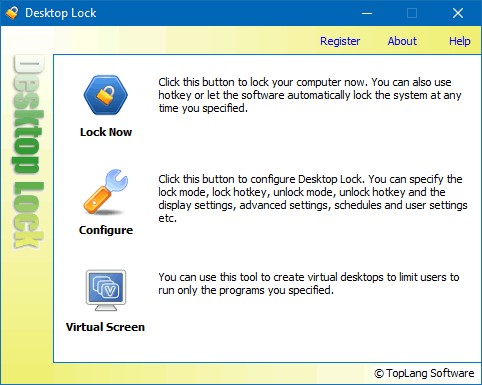 Desktop Lock - Main Window
You can lock the system immediately by simply clicking "Lock Now".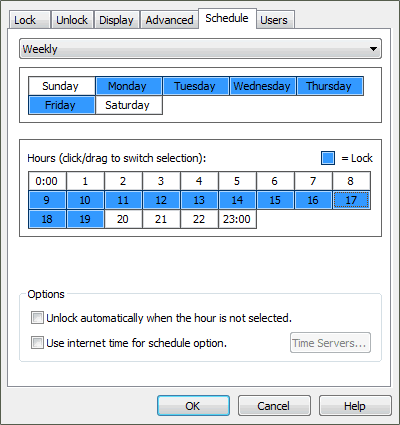 Desktop Lock - Schedule Options
Setup the schedule options to let Desktop Lock lock the system at the hours you specified.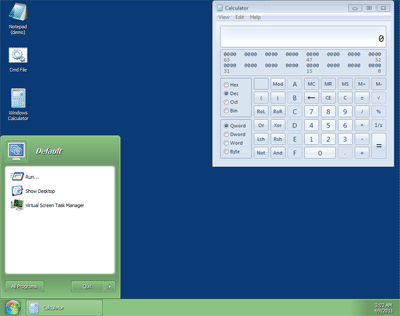 Virtual Screen - Virtual Desktop
Virtual desktop is similar to real Windows desktop. It lists allowed programs on its desktop, and contains task bar, start menu.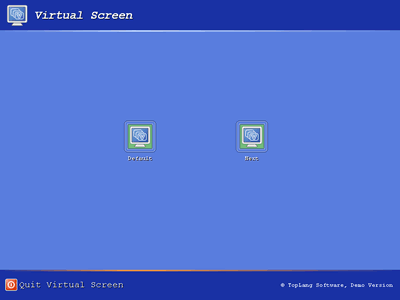 Virtual Screen - Welcome Screen
In Welcome screen, you can choose a profile to login to the virtual desktop the profile contained. Virtual Screen supports multiple profiles, it means you can create several virtual desktops.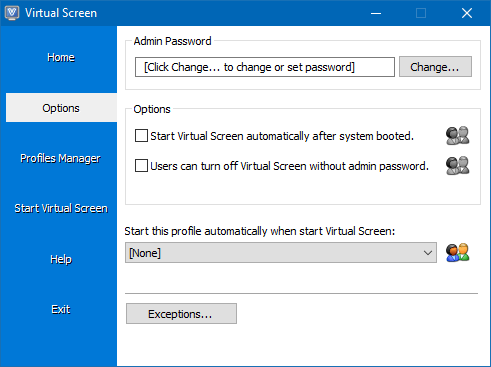 Virtual Screen - Control Program - Options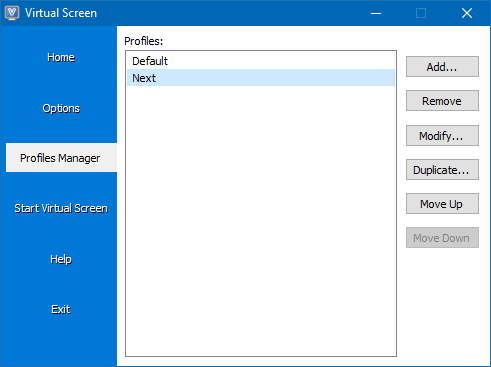 Virtual Screen - Control Program - Profiles
A profile contains a virtual desktop (with allowed programs, separate password and other settings).
This page is for both Desktop Lock and Desktop Lock Business Edition, including Virtual Screen tool.